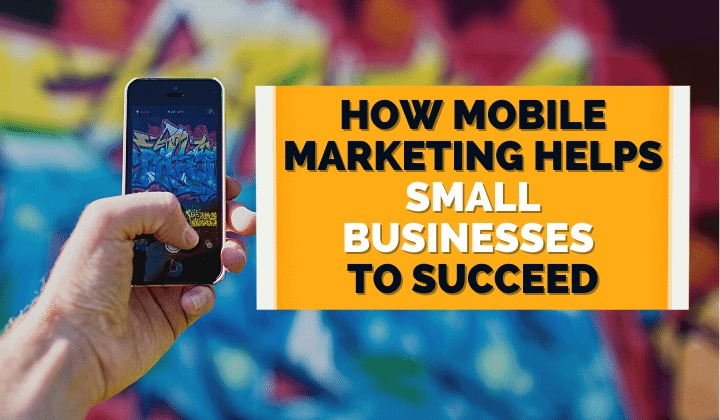 Mobile marketing is the fastest growing platform in India that can help a small business to succeed. Anyone that's living in India would definitely be witnessing the mobile revolution sweeping the country. People in remote, rural parts of India are also connected to the Internet with mobiles.
And they use their mobiles for every activity ranging from entertainment to buying groceries, taking insurance policies to investing in various plans and schemes.
Facts & Figures
In 2015, mobile commerce or m-commerce in India stood at mere US$6.02 billion. Projections for 2019 are, m-commerce in India will cross the US$30.2 billion mark to reach US$37.96 billion by the year 2020.
India's total retail ecommerce is expected to stand at nearly US$32.3 billion during 2019, US$40.8 billion by 2020 and jump to US$ 62.3 billion by 2023.
Other studies indicate, ecommerce in India could touch US$100 billion by 2022 if current trends continue.
Between 42 percent and 60 percent Indians bought stuff online using their mobiles, according to data available from different sources. This trend is also expected to continue as inexpensive smartphones flood the market.
That mobile marketing is the future of ecommerce is amply proven by these facts from various reliable sources.
Mobile Marketing & Small Businesses
Another clear indicator of how mobile marketing can help small businesses to succeed can be seen from food delivery services apps such as Swiggy.com and Zomato.com Small restaurants are bagging more orders using these food delivery services.
There are other instances too such as RedBus.in and Ola.com which are providing small passenger transport fleet owners to get full loads to various destinations.
In fact, mobile marketing is not merely limited to apps, if you notice. There are four distinct mobile marketing channels that small businesses can use to succeed.
Mobile Marketing Channels for Business
Any small business that wants to succeed can definitely benefit by using these mobile marketing channels. In fact, several larger businesses are already doing so. And there's no reason why small businesses can't jump the bandwagon.
Mobile apps are the mainstay for every mobile marketing initiative. And here's how they are helping businesses to succeed.
Instant Messengers
There are countless instant messengers available for mobile users. But let's talk about three very popular mobile-based instant messengers.
WhatsApp
Truecaller
Facebook Messenger
WhatsApp is the most popular mobile instant messaging platform in India, with estimated 350 million users across the country. In May 2019, Motilal Oswal Asset Management Co became the first Indian financial organization to launch Mutual Fund investment facility through WhatsApp. Others are following suit.
Truecaller now offers bank-to-bank money transfer facilities to Indians. Truecaller is very popular among Indians for a simple reason: it helps identify the caller who's using a mobile or landline number unknown to the user.
It also serves as an instant messaging app. Truecaller is utilizing this popularity to promote money transfers.
With nearly 90 percent mobile users connected to Facebook Messenger, an increasing number of businesses are connecting with existing and would be clients through this platform as well. These include online grocery store BigBasket, food delivery service Swiggy and many more.
Email Marketing
Most smartphones in India come preloaded with Google apps such as Gmail. And people in India increasingly access their personal emails on mobile since it can be done on the move.
Therefore, email marketing can play an important role and help a small business to succeed. It is already helping such businesses.
In fact, Indians prefer to read emails during commutes or long journeys since it kills boredom. Therefore, email marketing through mobile will definitely be playing a decisive role in success of your business.
SMS Marketing
Indians are quite familiar with SMS marketing. Once any mobile owner registers with an ecommerce website or subscribes to some online service, they start receiving marketing related SMS messages.
In fact every organization asks for mobile number while registering and takes am explicit permission to override the National Do Not Disturb (NDND) facility provided by Telecom Regulatory Authority of India and mobile services providers.
For small businesses, SMS marketing is effective way to reach out to existing customers as well as popularize themselves with new, potential clients. Bulk SMS marketing services are readily available in India and don't cost a fortune. Hence, every small business that wants to succeed can use SMS as an effective mobile marketing resource.
UPI & BHIM
The Indian government launched Unified Payments Interface (UPI) and its Bharat Interface for Money (BHIM) app post November 8, 2018 demonetization of Rs.500 and Rs.1,000 currency notes. In response, most Indian banks also launched their own versions of UPI-BHIM based apps.
While the primary purpose of BHIM based apps is to facilitate swift, recordable money transfers across India, banks have found a good use for this service too.
You can find lots of small businesses offering discount coupons or advertising on UPI-BHIM apps and mobile banking apps provided by banks. A customer of the bank gets excellent discount from small stores and businesses for in-app purchases and payments.
In fact, some banks have gone further to offer discounts at stores depending on where the mobile user is located. The service uses Global Positioning System (GPS) to identify the customer's location and flash advertisements and discounts accordingly.
Mobile Friendly Websites
Another superb way by which mobile marketing can help small businesses to succeed is mobile friendly website. Nowadays, even bloggers have mobile friendly websites since Indians spend a lot of time browsing for information on their smartphones.
Building a mobile friendly website isn't expensive. In fact, it can be done while developing the website of the small business.
Having a mobile friendly website can help small businesses to succeed. It helps promote the business, disseminate information about products and services rapidly and reach more people across the globe.
Third Party Apps
Coming back to apps, a lot of small businesses also advertise themselves through those provided by third parties. There are lots of third party apps that allow smaller businesses to post advertisements for a nominal fee. And thousands of small businesses are already utilizing the facility to succeed.
Advertising through a third party app allows a small business several options. They needn't patronize only one app.
Instead, they can spread their advertising budget across a wider area and population, depending upon the target clientele. Since charges for advertising through third party apps are lower, small businesses find it feasible.
Google AdSense for Mobile
Small businesses can also use this excellent resource, Google AdSense to advertise on mobile platforms. This means, Google will display their ads on various supported apps.
The service comes at a fee. Yet, considering the popularity and reach of Google and the very broad range of apps that feature on its Google Play store, advertising through Google AdSense does indeed make sense.
Advertising through Google AdSense also offers a distinct benefit in mobile marketing for small businesses. Their advertisements can result in instant sales. Mobile users are very likely to take spot decisions, click on the ad and make a purchase.
YouTube Videos
YouTube is a very popular mobile app since people on the move watch videos for entertainment. YouTube offers excellent opportunities for mobile marketing to help small businesses to succeed.
A small business can open a free YouTube channel and post interesting videos about its products and services.
In fact, lots of small businesses are now opening own YouTube channels to promote their products and services. And they can also make money by subscribing to Google AdSense to display third party ads on their channel.
Wrap Up
The above benefits of mobile marketing prove that it does help small businesses to succeed. There're several success stories in India and abroad that point to this fact.
However, a small business will also need to rope in services of an excellent digital marketing company if they really wish to succeed.
Such services are customizable and not expensive. But when one compares the returns, investing in mobile marketing can prove very profitable for small businesses.