There are many ways to make money from blogging. Some bloggers make a full-time living from their blogs, while others use their blogs as a way to supplement their income. Whatever your goals are, there are plenty of ways to achieve them through blogging.
If I talk about the year 2010 or even earlier, then blogging was the best option on the internet to make money. Or you can say a great option for making a full-time career. 
But nothing is permanent except change.
So what is the future of blogging in 2022 or ahead? How much potential is there right now? How much can you earn from Blogging? Whether it is a full-time career or not? And if there is any potential, then how do you make money with blogging in 2022? 
We will answer all these questions in this Article. 
What is Blogging?
If you are new to blogging, then I will quickly explain what blogging is. 
Blogging is a way to make a website and regularly publish articles on it, on the topics you are interested in, or have knowledge about it, or have some experience with. 
For example, a channel is created on YouTube, and on that channel, you usually upload videos related to one particular topic like health, recipes, lifestyle, motivation, entertainment, news, etc.
Just like that, in blogging, instead of a channel, you have to create a website and publish articles on a particular niche.
On YouTube, most creators are fully dependent on YouTube for views and income; in a similar way, in blogging, most of the bloggers are dependent on Google for traffic and income in blogging.
And because of this dependency, people have a doubt in their minds.
Is blogging a lucrative career in 2022? 
Is blogging still a better option to make money online? 
If yes, then how? And how to make money with blogging in 2022 and the coming years? 
As I told you, most of the bloggers are dependent on Google search for the traffic and Google Adsense for income.
To some extent, this is true, but in the last 4 to 5 months, I did my research on various blogs and websites. After analyzing various niche blogs, affiliate sites, micro-niche websites, and business blogs, what I found that, there are so many bloggers who are not dependent on Google search for the traffic and still are able to get a good amount of traffic to their blogs from different other sources and generate adequate income without AdSense.
What I mean is, that even if you don't have an Adsense account, you can still make a decent income.
There are many bloggers who don't use Google Adsense by choice.
In the last 4 to 5 months, I did some experiments. I created a few niche websites, generated traffic, and earned an income that is considered good in India, and yes, it was without Google traffic and without using Google Adsense.
But now, let's talk about the big boss, Google. Google is a massive source of traffic, and if you talk about the income, then Google's AdSense is still the most simple and one of the best sources of income.
Now I will tell you – why you will get huge traffic from Google and how can you generate a good income from it too.
Billions of searches are done on Google every day. If you check the last 10 years' history of Google, then the number of searches on Google is increasing every year. This simply means Google is still one of the major sources of traffic for blogs and websites.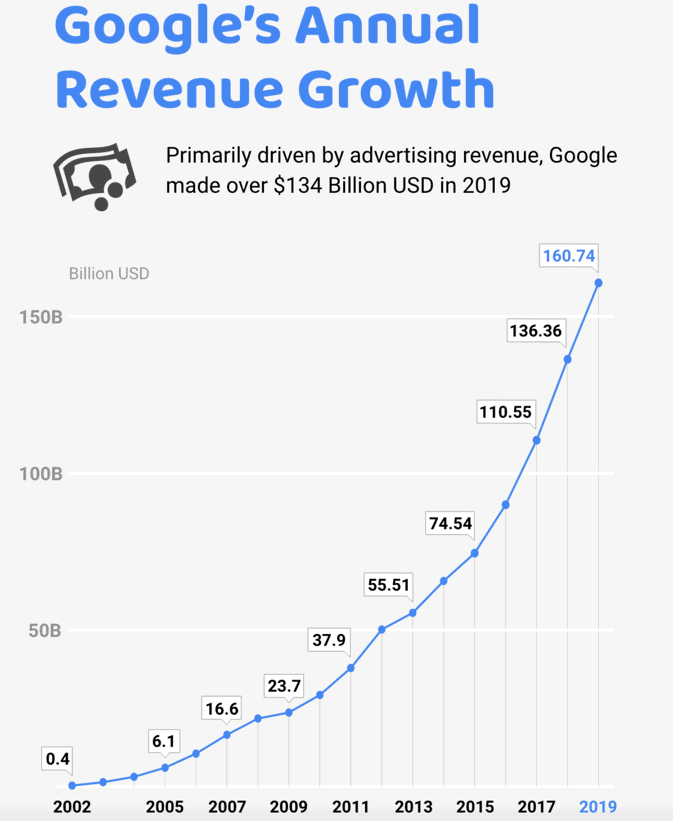 3 important questions to Keep in Mind as Blogger
Although billions of searches are done on Google, how many of those searches landed on the blogs of bloggers like me in 2022?
How much income can we earn in how many searches? Of course (depending on the niche, country, method of monetization, and website authority)
Today besides blogging – there are many other opportunities – like YouTube, Instagram, online selling, etc. – do they pose any threat to blogging in the future?
I researched thousands of websites. 90% of these were websites that are run by an individual blogger. For example
Websites from India, the US, and other countries.
Authority websites – which are big brands – like Stylecraze, GSMArena, and YourStory
High-traffic websites with an average brand like Adamenfroy and Sound Guys. They receive close to a million traffic, but not many people remember the name of their blogs.
Affiliate blogs that earn income only from affiliate marketing, business blogs whose main source of income is selling products.
Small micro-niche sites that target Clickbank, Amazon or any high-paying affiliate products.
Websites that receive low traffic but generate high income and on the other hand sites which receive high traffic but generate low income – One live example that I would like to tell you is websites created on government expired domain – until a few weeks back they were receiving a hell of traffic. If you see this website Uietkanpur.com, they received 1.5 million traffic but the traffic value is just 20K dollars.
These people also make a lot of money, and this could also be a way to make good money with blogging. I have a list of more than 100 such websites made from the expired government domain which receive at least 1 million traffic.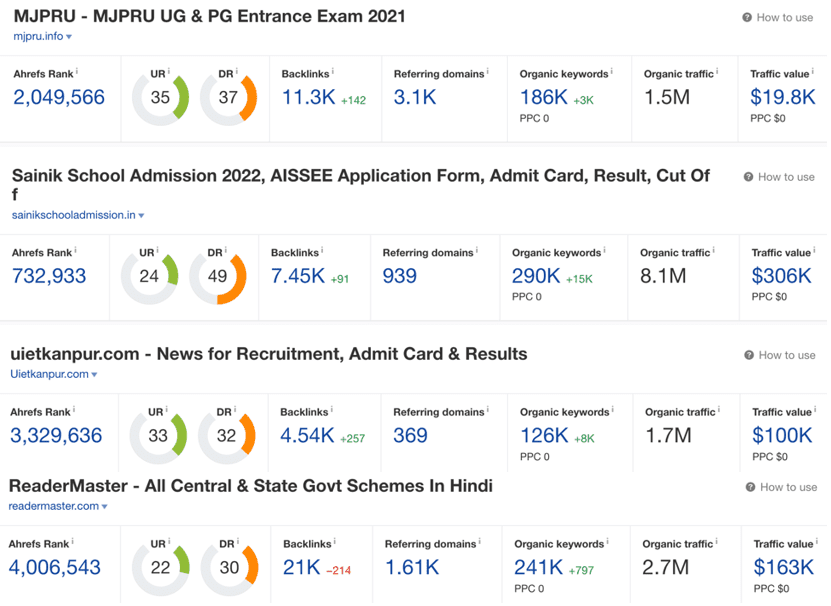 Other than researching these websites, I also researched many other things that are – directly or indirectly – related to blogging – that can be really useful to know the potential of blogging.
And trust me – After this research – my conclusion is – – there is the same great potential in blogging.
I really don't care how much potential is there in any other field and how easy or competitive it is – but if you are talking about blogging, then it has still got a lot of potentials.
I will not explain this to you in much detail, but I can give you a fair idea that will make things clear for you.
The searches on Google have not decreased, but these searches are increasing every year. According to Live Internet Stats, almost 8.5 billion searches are performed every day. But let's consider – almost 50% of these searches result in no clicks, which means searchers get the answer from the SERP result; around 8% of the searches are for top 50 keywords like Amazon, Wikipedia, Facebook, Google, and others. Almost 10% of searches land on all the high authority sites or news sites.
Out of 8.5 billion searches, 2.7 billion searches are useful for bloggers like us. That means 81 billion searches per month. Do you know, that just 50,000 monthly searches are enough to make a decent income in India. Out of 80 billion searches, bloggers can easily get 50,000 searches if you are willing to work a little hard.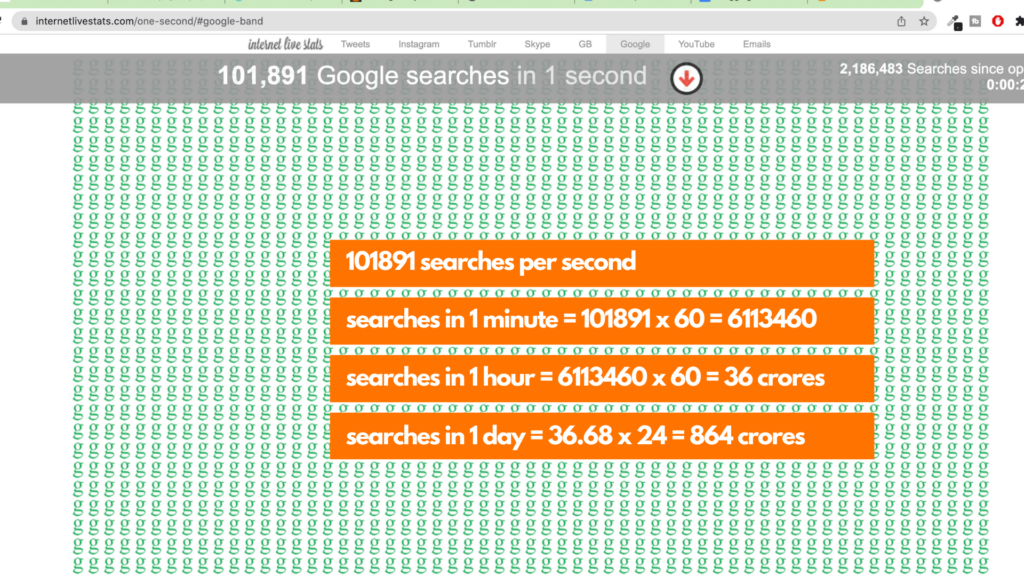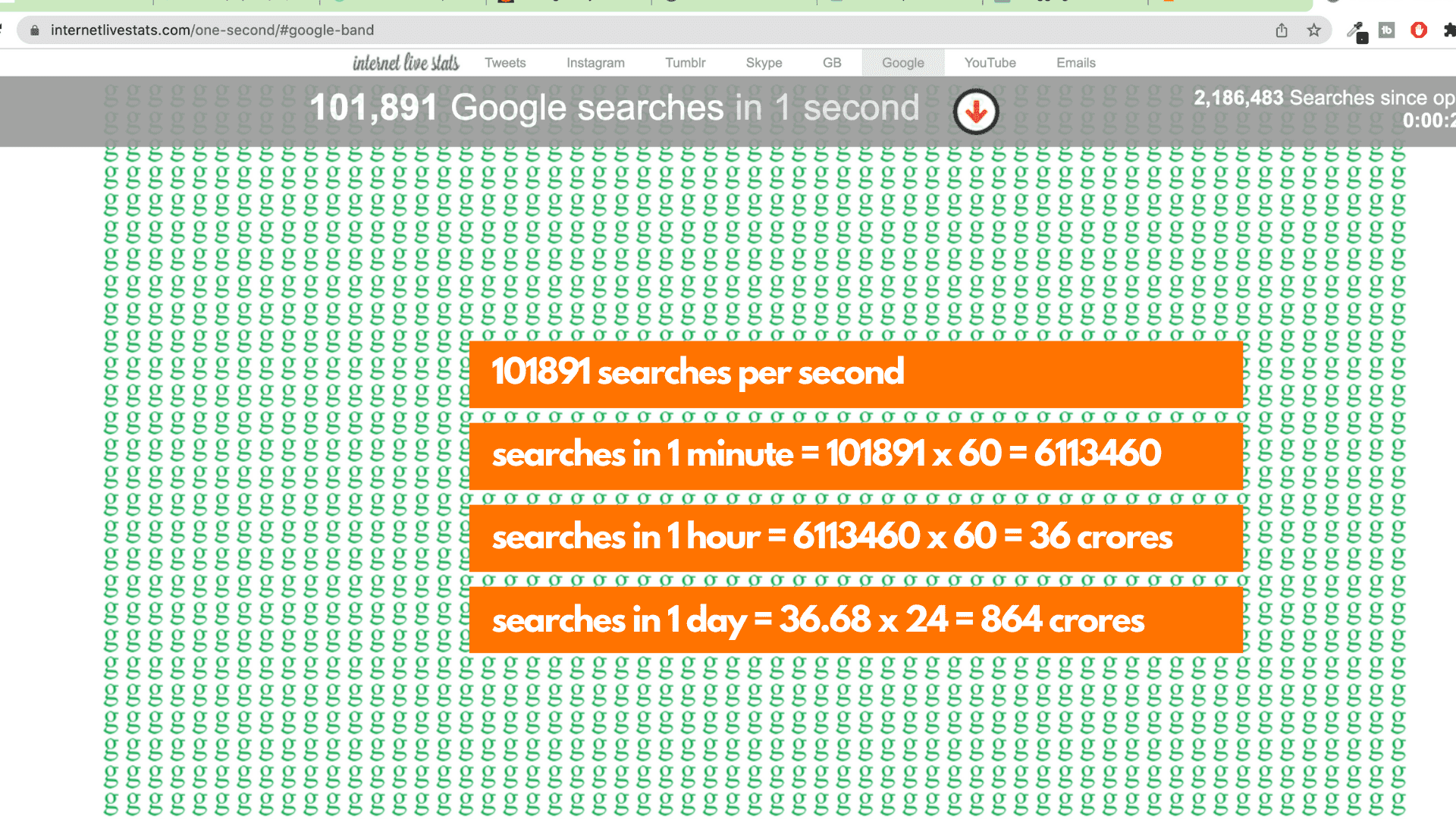 Besides blogging, if I talk about other online careers like becoming a YouTuber, Instagram influencer, or selling something online, then they are equally competitive. A YouTuber also takes the same amount of time to succeed.
You have to establish yourself as an authority to become an influencer – and for online selling, paid marketing is going to be very expensive. If it is YouTube, you can earn a decent income only after crossing 100,000 followers.
I know it because I have experience of this. If I talk about  Instagram, direct earning is quite difficult. And if I talk about online selling, then it is very difficult to make a profit without a quality product and without building a brand.
And the most important thing about these careers is – that you have to remain personally active on each of these platforms. However, blogging is a bit different.
There are so many niches from which you can earn a decent Adsense income even without much traffic. I have sites where I earn 15 to 25 dollars per 1000 views. And I am not active on some of these sites. But the most important thing is – if you are a blogger – you can use all these social platforms for branding, extra traffic, and extra revenue.
Let us look at another example to understand the potential of blogging. This website named JoicyNails is listed on Flippa for selling. If you choose the right niche and plan properly, then you can earn a good income even with fewer visits.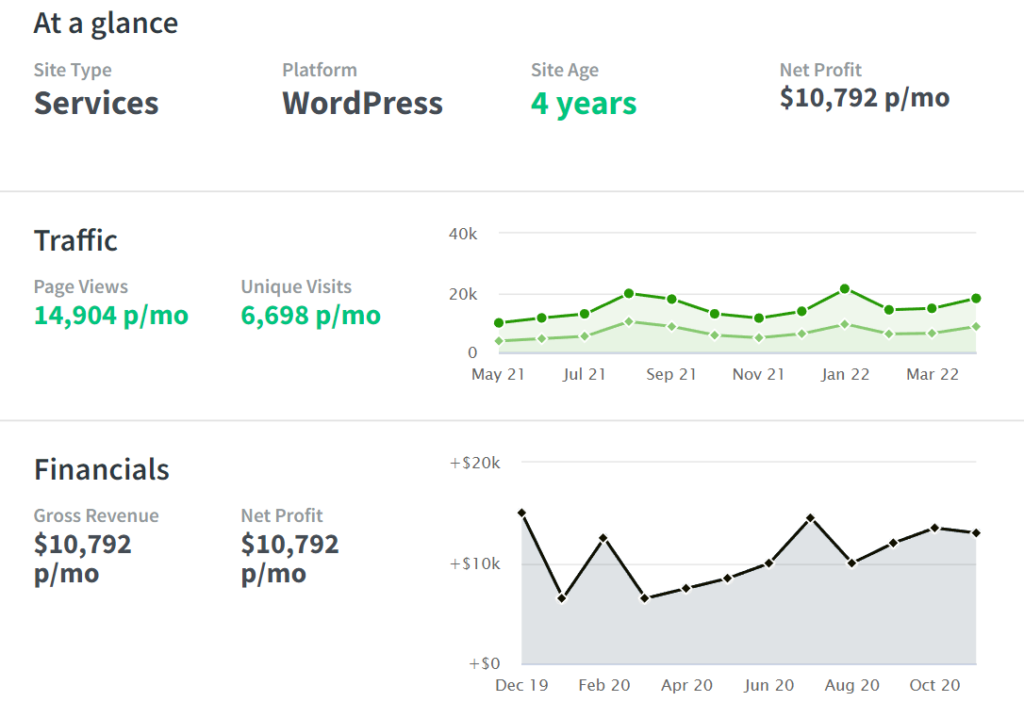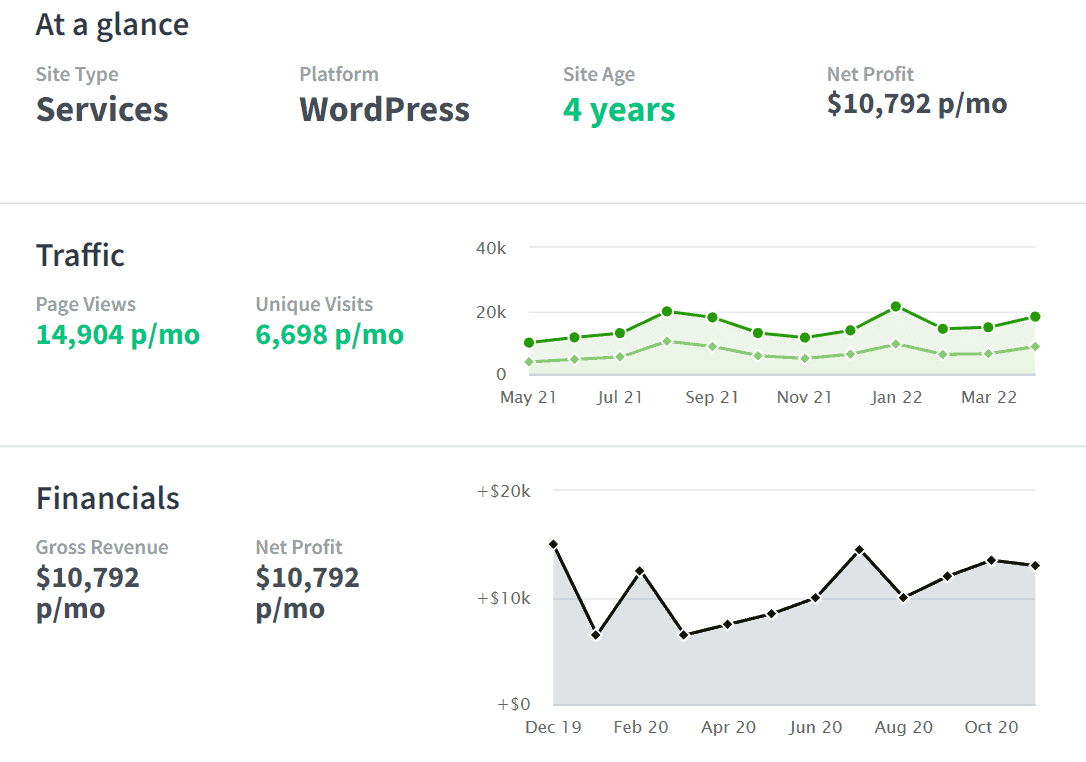 Let's come to the 81 billion searches for bloggers. If I remove all the useless keywords or low CPC keywords, out of 81 billion searches like Indian recruitments and results, events and news keywords, and keywords on entertainment and consider only 50 billion good searches, even then, Google is still an ocean of traffic. And out of these 50 billion searches, getting 50,000 monthly searches is not going to be that difficult.  
Now you have a fair idea about the true potential of blogging.
However, if you want to be a successful blogger in 2022 and the next few years, you have got to change your strategy. It is going to be difficult to earn money with the same old strategies.
Even if you are able to generate some income now, you are going to face problems in the future. Hence you have to plan in a way that you remain successful for the next 10 years.
By following and implementing 9 important points, you can definitely secure your future as a blogger.  
1. Mindset
You have to change your mindset first. You have to treat yourself as a content creator rather than a blogger. And when it comes to content creation, then consistency really matters. Although blogging gives you money, it is very hard and boring until you learn to make money from it. Initially, it takes time, but it is neither hard nor boring once you start earning. It's really interesting.
2. Niche
There is less money in some niches, more in some, and too much in some niches. Understand your niche and choose the right one. India is not the only country that you can target in your blog; there are many other countries where you have great chances of success.
3. Domain & Hosting
Either you can start with a new domain or buy a good expired domain for your blog. Presently, there is a craze for expired government domains. I tried to experiment with this by working on an expired government domain and learned that there is no meaning to – shooting in the dark. There is no guarantee that you will get the same traffic as others with a good expired domain – if you don't have a proper strategy. Now let's talk about hosting. You can buy any hosting which is beginner-friendly like Hostinger or Bluehost India.
4. Content
I am not suggesting you create the best content in this world. No one is going to compare the content you are posting on your website. Whatever quality may be, your content should satisfy your visitors and keep them engaged. You just have to create quality content but consistently.
5. SEO & Ranking
Learn SEO, at least the basics of SEO. It is highly recommended that you should learn SEO by going to SEO blogs & websites and not by watching videos on YouTube. It is because people who are real SEO experts are very less likely to be on YouTube. Without SEO, the ranking could be very difficult. Without SEO, only those websites rank which has got no competition. Understand your competitors. Identify your competitor's ranking signals and build a strategy around them. This way, you can definitely outrank even your tough competitors.
6. Traffic Sources
Google is one of the major search engines but not the only search engine. There is Bing which can bring instant traffic. Similarly, you can try other search engines too. Other than this, you have Pinterest, Quora, YouTube, and other social platforms, which are considered good for getting traffic to your blog.
7. Monetization Methods
Don't depend upon Adsense only. Try all possible ways. Sponsored posts are growing very fast. You can get sponsored posts for all other niches. Check affiliate opportunities in every post. You can earn a lifetime commission once your affiliate posts rank on Google.
8. Read, Research, and Experiments
Keep reading and stay updated. Keep researching and implement. Experiment and learn what you need to do and what not for growth. This will help you to scale your blog.
9. Keep Repeating
Don't Stop. Everything is changing rapidly. To get success, just rinse and repeat.
I hope by now you would have understood how you need to carry forward blogging in 2022 and the future.
If you find this article useful and learned something from it, then don't forget to comment.
All the best for your blogging career!
How to Make Money from Blogging FAQ's
What is Blogging?
Blogging is a simple way to share your thoughts with the world. You can write about anything you want, and your readers can read your posts anytime they want. There are many free platforms available to help you get started, and there are also paid services that offer more features. Whether you're a beginner or a veteran blogger, there's a platform out there perfect for you!
How much do bloggers earn in India?
There is no one answer to this question, as the amount of money that bloggers earn in India varies greatly depending on the blog's topic, traffic, and advertising revenue. However, some bloggers in India are able to make a good living from their blogs, while others earn only a modest income.
Top bloggers in India
There are many top bloggers in India, but some of the most well-known ones include Pritam Nagrale, Amit Agarwal, Harsh Agarwal, etc.