Digitalization has given wings to modern businesses. Presently, it's impossible to think of a business that reaches every corner of the world without marketing itself digitally.
This is because our entire lives have started revolving around electronic gadgets. We shop, entertain, communicate and advertise with them. With such a lifestyle, the demand for professional digital marketers has spiked up.
Once you qualify with the knowledge from the best digital marketing courses, job opportunities wouldn't stop piling up. There will be ample professions, specializations, and jobs that you will be qualified for and make a career in.
Search Engine Optimization, Pay per click, Social media marketing, Search engine marketing, Web developer, web designer, content writer, Digital agency account manager, web analytics, content marketing, copywriter, Inbound marketing, conversion, and rate optimizer.
All the things you read above are just the tip of the iceberg. The role and positions you can take up penetrate in every business, start-up, and organization across the globe.
What about the money? Well, the median salary of people in this industry is around 5.5 lakhs per annum. If you got the talent this could also be your monthly or weekly income.
If you're searching for the right course, I've listed down the "10 Best digital marketing courses in India" so you can learn from the best in our country.
10 Best Digital Marketing Courses in India
1. DMatic Digital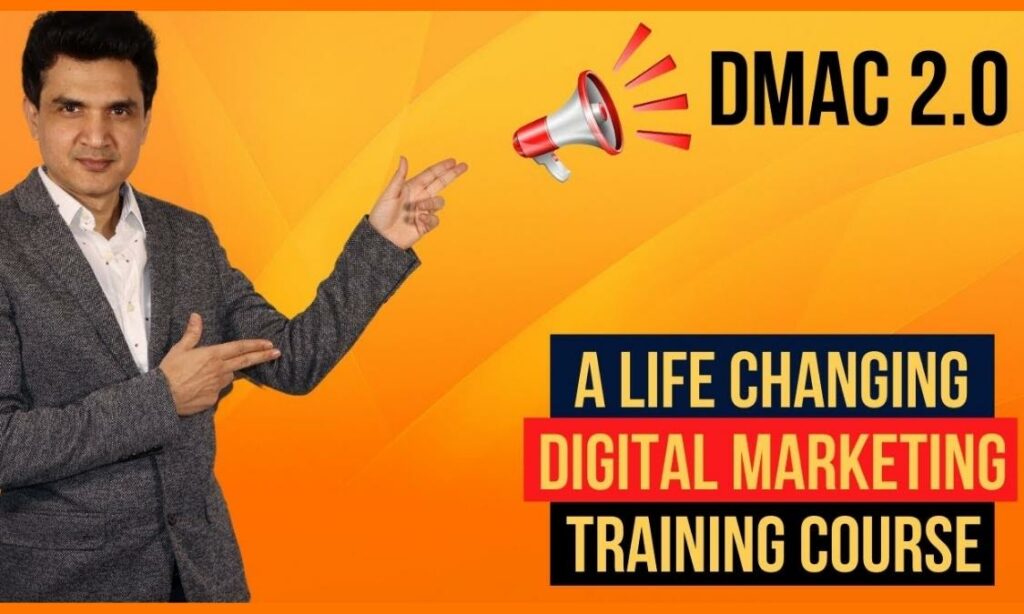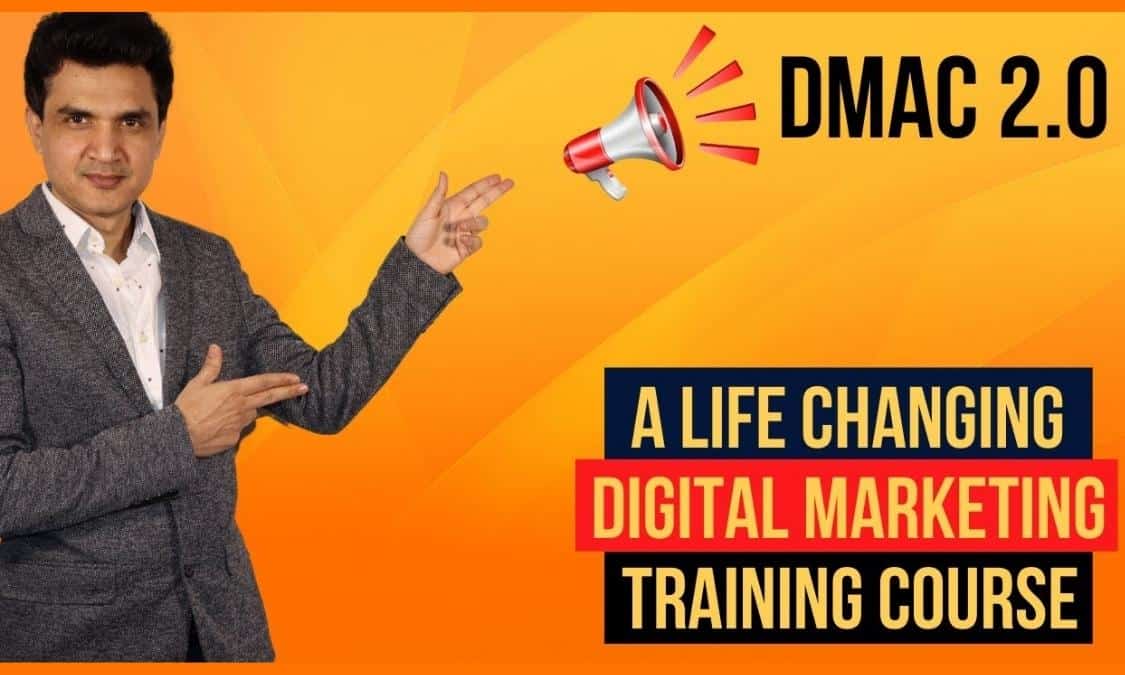 "DMAC 2.0" by Dmatic Digital has set whole new levels for quality education. The trainers here have been in this industry for more than 16 long years.
They are masters in the field, and the course is one of the most comprehensive ones. You can upgrade your knowledge by learning from the renowned trainer, YouTuber, blogger, and entrepreneur – Mr. Pritam nagrale.
Course details
An Innovative course designed to ensure that you turn out to be a Pro digital marketer. It consists of over 50 modules.
These modules include blogging, SEO (search engine optimization), SMM (social media marketing), Affiliate marketing, Landing page creation, google analytics, google Adsense, ORM (online reputation management), lead generation technique, google webmaster tool, email marketing, content writing, keyword search, remarketing, video marketing and more.
It isn't solely the technical skills that makes DMAC 2.0 the best course. It's because you'll also be nurtured with various managerial, entrepreneurial, and soft skills.
It's a pack of communication skills, time management, Interview skills, group discussion, public speaking, professional speaking, presentation skills, and business writing.
Dmatic courses have received more than 12 global certifications and have collaborations with more than 100 placement partners.
The best part is the internship that you'll complete along with your training. They provide 100 percent practical training, and you can get the opportunity to work on more than three real-life projects.
2. Upgrad Campus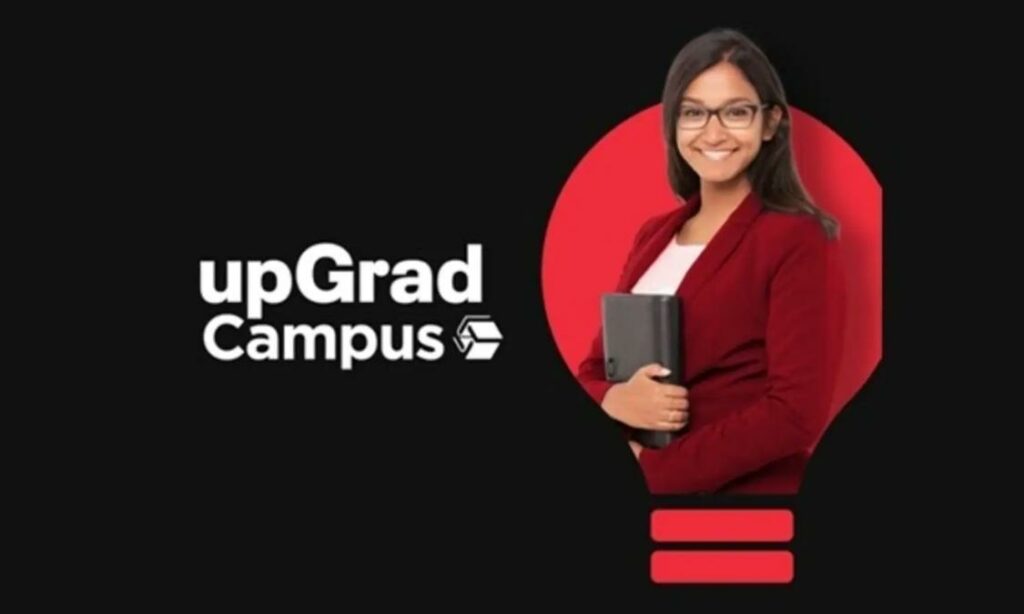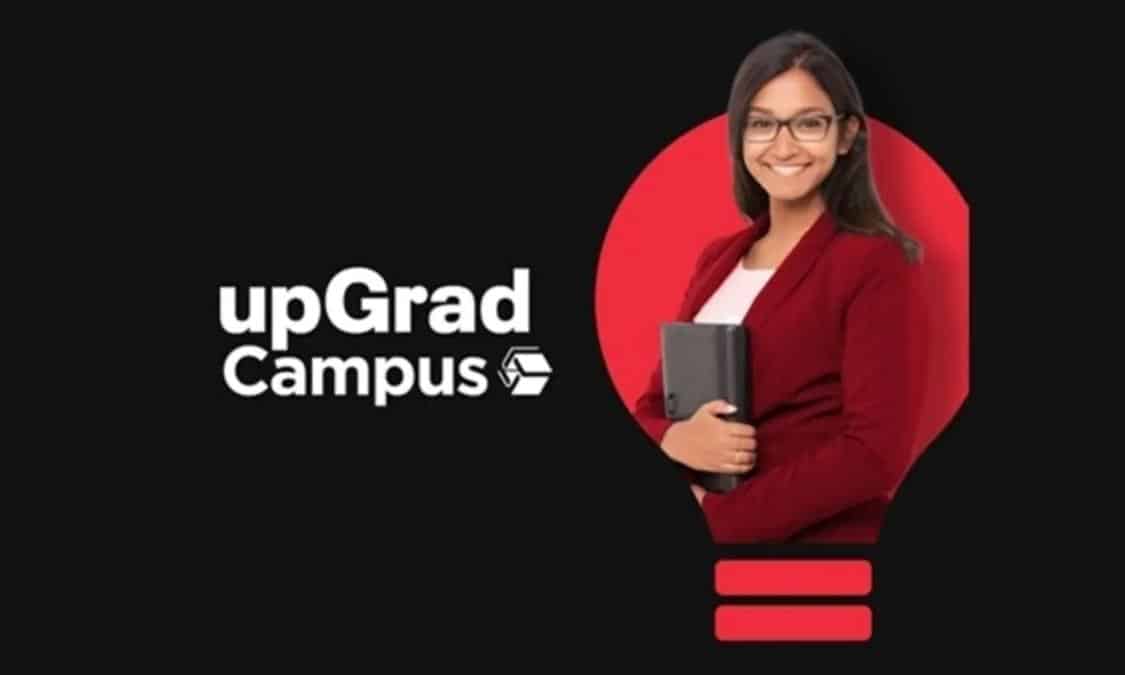 We've all heard of Upgrad and its courses. It offers one of the greatest certification programs. You learn from expert trainers and mentors.
Upgrad has on its board some very successful entrepreneurs like Peyush Bansal, Bhavish Aggarwal, Bipin Preet Singh, and Siddharth Roy Kapoor.
It provides premium study material and learning content. You can also get the chance to work with some of the world's top companies.
Course Details
Upgrad plans on developing some foundational concepts and practical skills. The whole aim of Upgrad Campus is to make you ready for jobs in the corporate world.
The core skills they focus on are Search Engine Optimisation (SEO), Search Engine Marketing (SEM), Social media and content marketing, Branding, and Marketing Analytics.
The curriculum can be divided into four modules, namely Digital marketing landscape, Digital channel deep dives – Part one, Digital channel deep dives – Part two, and Marketing analytical and integrated strategy.
Apart from the technical know-how, you'll learn communication skills, reporting techniques and presentation skills. Also, you can practice with tools like WordPress and Ad Manager.
Year of beginning – 2015
Founder – Ronnie screwvala, Mayank kumar, Ravijyot chugh, and phalgun kompalli
Fees – Rs 22,500
Course duration- 5 months
Mode of teaching – online or offline
Visit here for more information- Upgrad campus digital marketing course.
3. Digital kora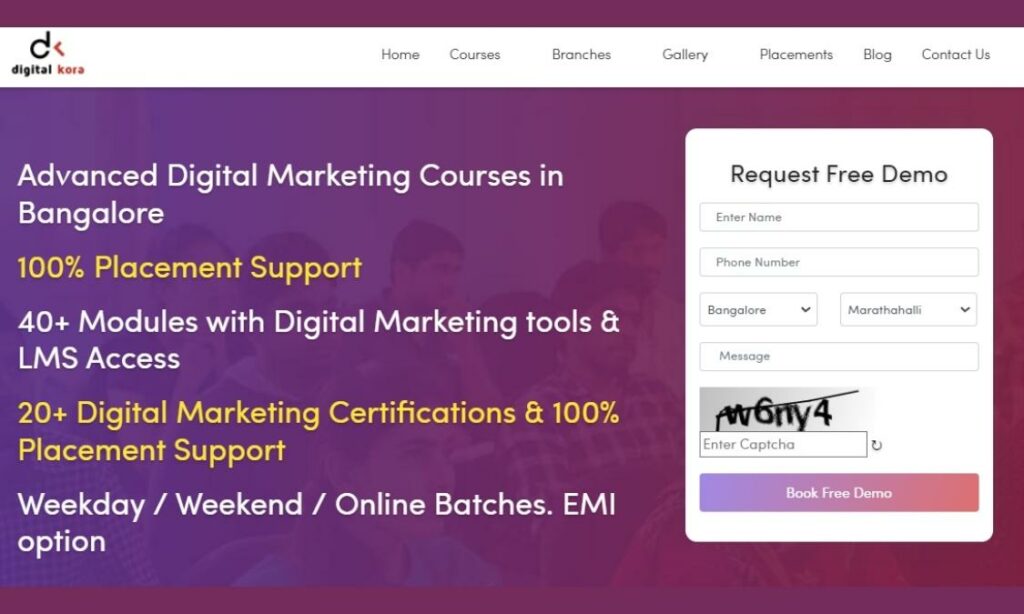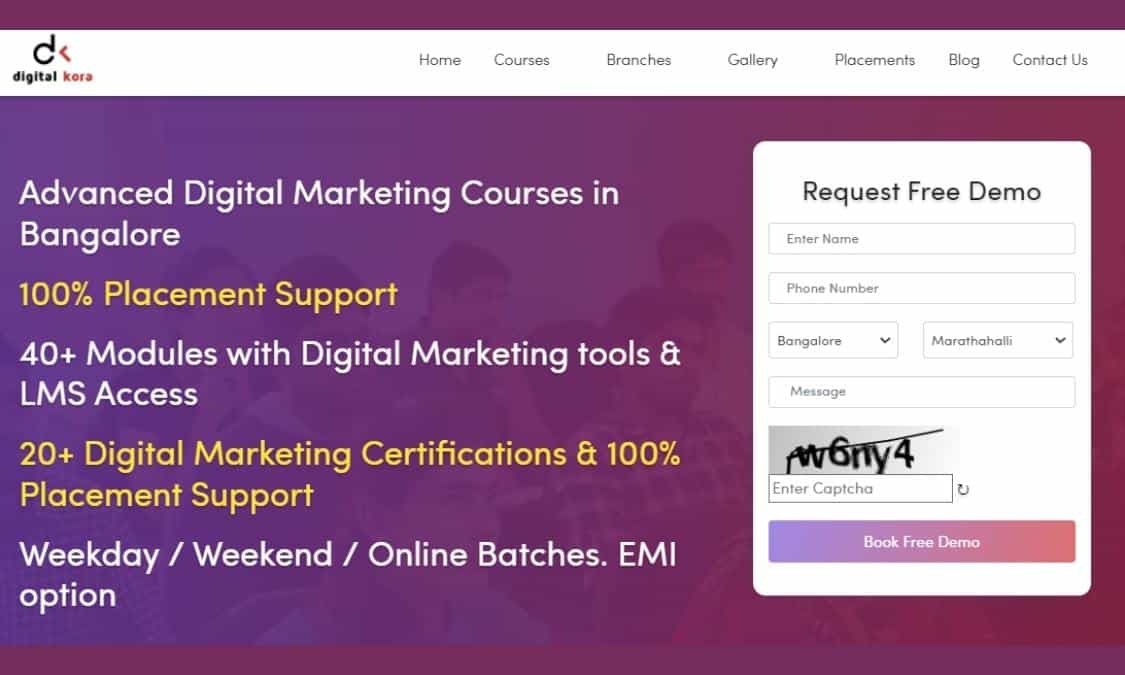 Digital Kora is a Bangalore-based institute. They have been training and engaging students for almost a decade now.
With all the hard work, they have now earned a brand name for placements in Bangalore. They have a pattern of teaching for an hour and practicing for four every day.
Course Details
Courses by digital Kora have been honored with more than 20 certifications. They have over 40 modules and also train you to use more than 50 different tools.
After the course, you'll be imbibed with the knowledge of SEO, website planning and creation, Google Analytics, content marketing, ORM, live practicals, WordPress and a lot more.
They have successfully trained more than 5000 students and have their branches at 8 different locations. Whether you're a student, working professional, entrepreneur or a homemaker, this course will be a comfortable fit for you.
They provide 100 percent placement support and have more than 60 hiring partners. You can even call them and book yourself a free demo lecture.
Year of beginning – 2013
Founder – Surendra nath
Fees – Rs 20,000
Contact details – +91 8867896632
Course duration- 2 Months
Mode of teaching – online or offline
Visit here for more information- https://www.digitalkora.com/digital-marketing-training-in-bangalore.php
4. Digital Trainee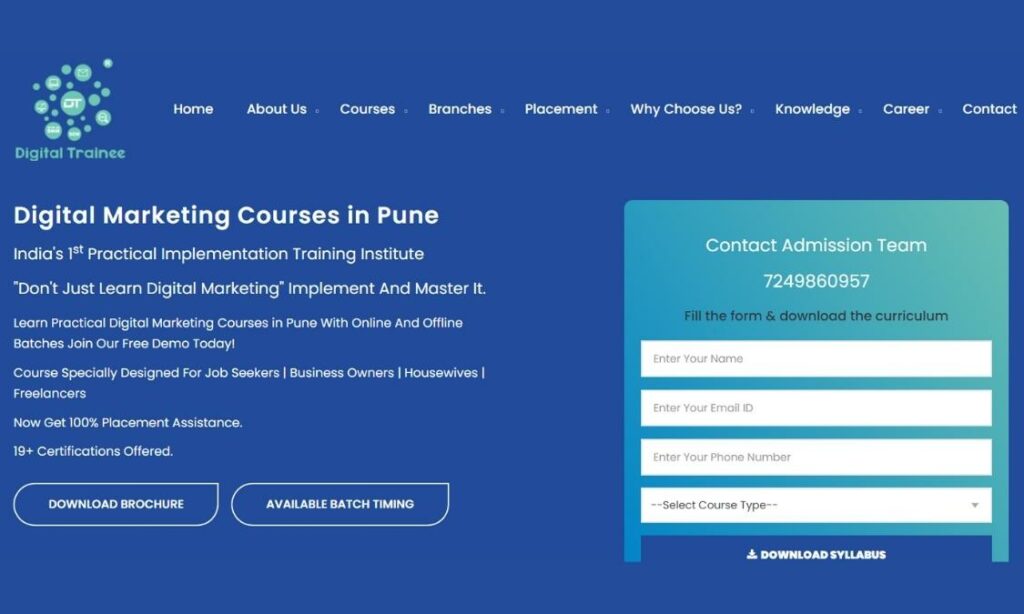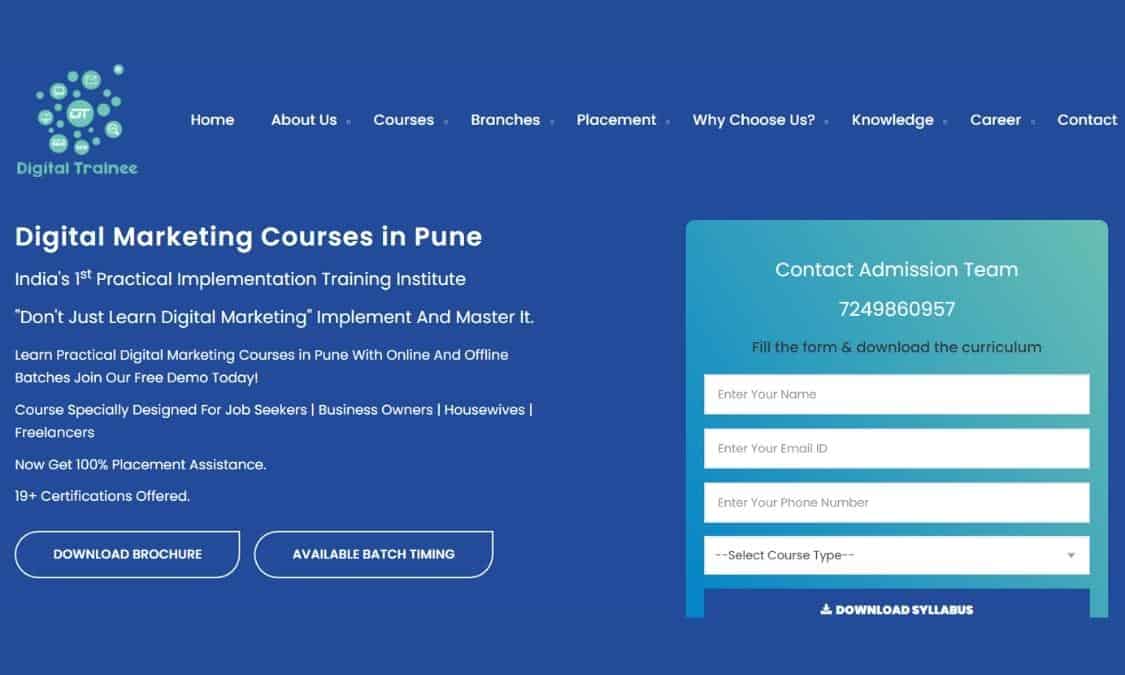 Digital Trainee boasts of being the first-ever practical digital marketing training institute in Pune. They run with the hashtag "#saynototheory" and teach you with case studies and assignments. They have trained more than 550 batches and have over 300 placement companies.
Course Details
Digital trainee provides an integrated course with website planning and creation, SEO, SEM, SMO, google analytics, google Adsense, graphic designing, content marketing, Social media automation, Email marketing, ORM, Remarketing, conversion, affiliate marketing and other topics covered in it.
They have more than 40 modules in this comprehensive course.
Digital Trainee does not believe in teaching theory to its students and thus has professional trainers with experience to teach you.
They have a 100 percent practical training approach and will honor you with more than 15 google certifications and 3 digital trainee certificates.
The course also trains you for writing your C.V, guarantees an internship, and gives you the opportunity to work on real-life projects.
They have flexible batch timings from morning to evening, and the class size does not exceed fifteen students. You can choose to either learn online or offline.
Also, they give you more than 200 videos to revise after you're gone with the class. 100 percent placement support, 3 months guaranteed internship, mock interviews, and career guidance are some other perks you enjoy with the course.
Year of beginning – 2016
Founder – Prashant Kadukar
Fees – Rs 24,500
Course duration- 2.5 Months
Mode of teaching – online or offline
Contact details – +91 7249860957
Visit here for more information- https://digitaltrainee.com/
5. EduPristine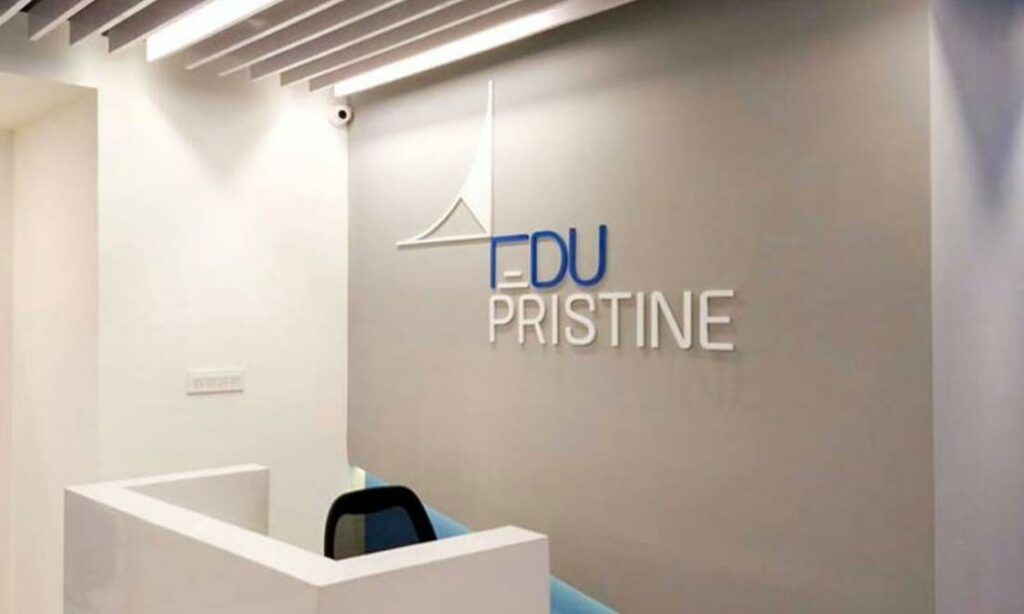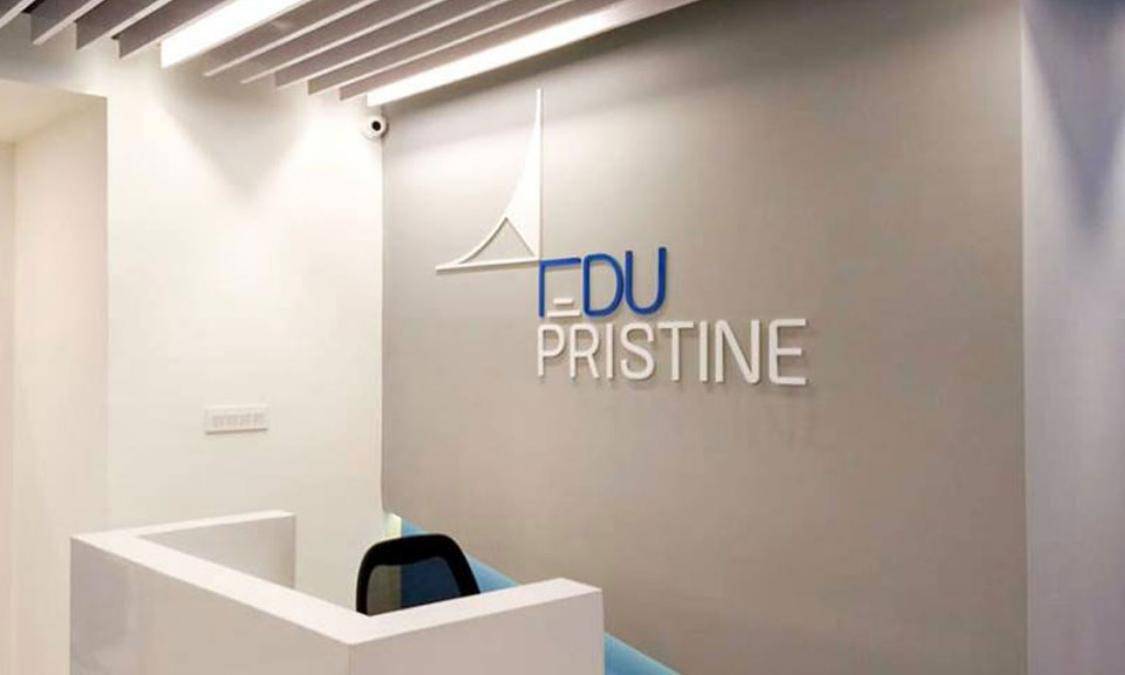 EduPristine is a part of Adtalem global education. It is a global education provided headquartered in the United States.
Adtalem has 9 institutions, and companies with over 10,000 employees and is spread across 209 locations. It has an alumni network of 60,000 students and a faculty pool of over 250 industry experts.
Course details
The course here is divided into 40 modules which also cover 40 different digital tools. It includes 100+ hours of classroom training and 50+ hours of digital videos.
Provides an ecommerce website to each student for practical experience. You also get access to google ads and FB manager with budgets so you can run paid ads.
Soft Skills are a part of every good program, and thus, even this course includes business communication, impressive self-introduction, interview preparation, the art of pitching, client-oriented strategy, and presentation skills.
Once you have completed the course, you'll be given a task to form a comprehensive digital marketing plan as you play the role of a strategist for your chosen brand.
With this, you'll have to achieve the goal by increasing the brand's presence, spreading awareness, and managing conversions in the online space.
You can choose to take either classroom training, live virtual training, or corporate training. Also, You can get access to their digital library, where you can dive deeper into the marketing world by exploring their collection of advanced videos.
Year of beginning – 2007
Founder – Sarita chand
Fees – Rs 51,000
Course duration- 4 Months
Mode of teaching – online or offline
Contact details – 1800 200 5835, +91 8828322444
Visit here for more information- https://www.edupristine.com/courses/digital-marketing
6. Techstack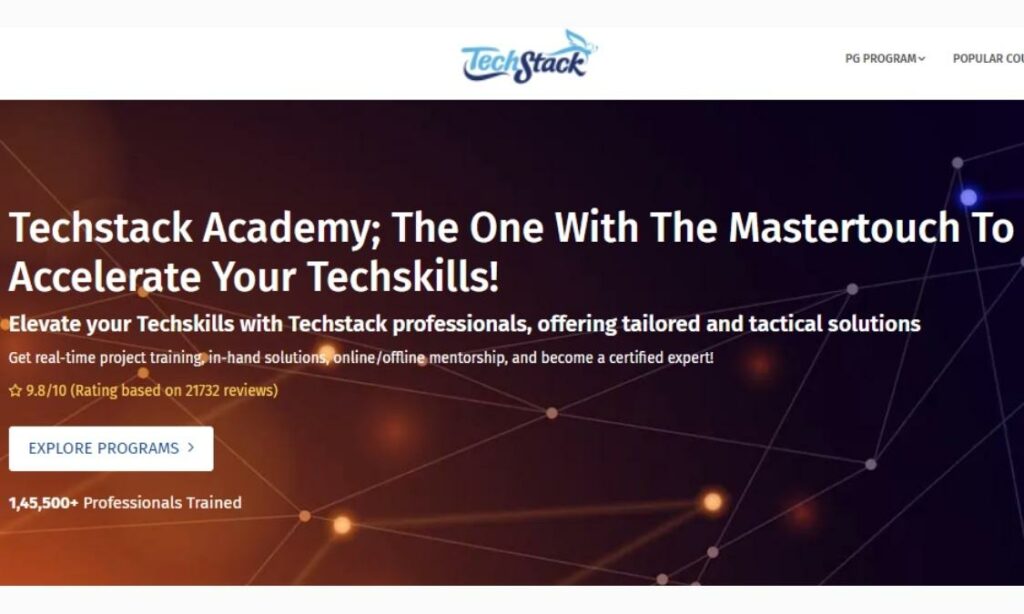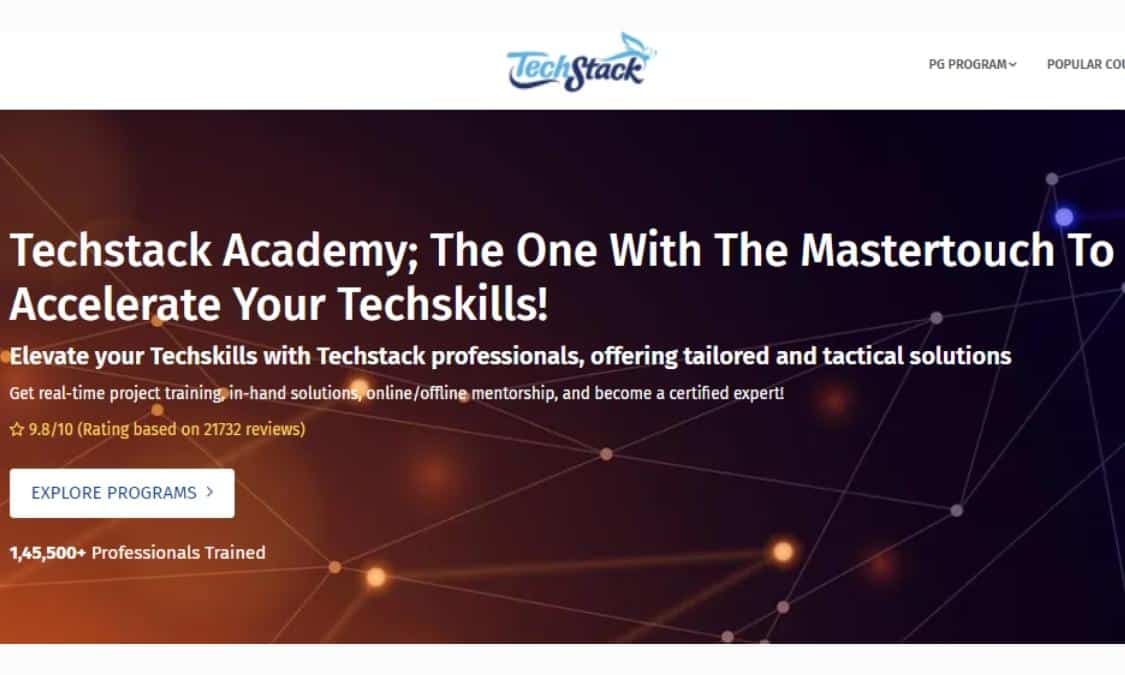 Techstack has already trained over 18000 digital marketing professionals. It is in partnership with google partners, Facebook marketing partners, Hubspot, amazon web services, yahoo preferred partner, and Forbes.
Course details
Techstack provides a top-notch curriculum with over 30 modules. They are the #1 course in Delhi. They have more than 1300 mentors and over 20 professors to guide you.
It covers website planning, creation, keyword research, content writing, SEO, local SEO, google webmaster, google analytics, bing webmaster, creative designing google Adsense, social media marketing and management, affiliate marketing, and content marketing, etc.
They guarantee you 17 qualification certificates and 100 job placement assistance. You can even opt for a post-graduation in digital marketing. You can also get a referral bonus upto INR10,000.
Year of beginning – 2012
Founder – Manoj Singh Rathore
Fees – Rs 40,000
Course duration- 6 Months
Mode of teaching – online or offline
Contact details – 1800 200 5835, +91 8828322444
Visit here for more information- https://www.techstack.in/
7. Cetpa Infotech Pvt ltd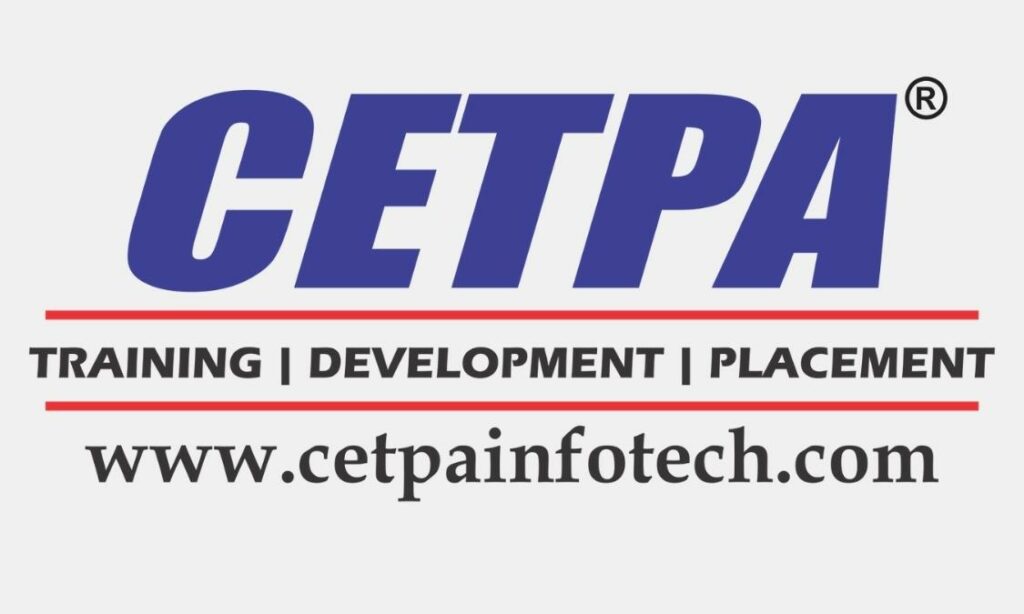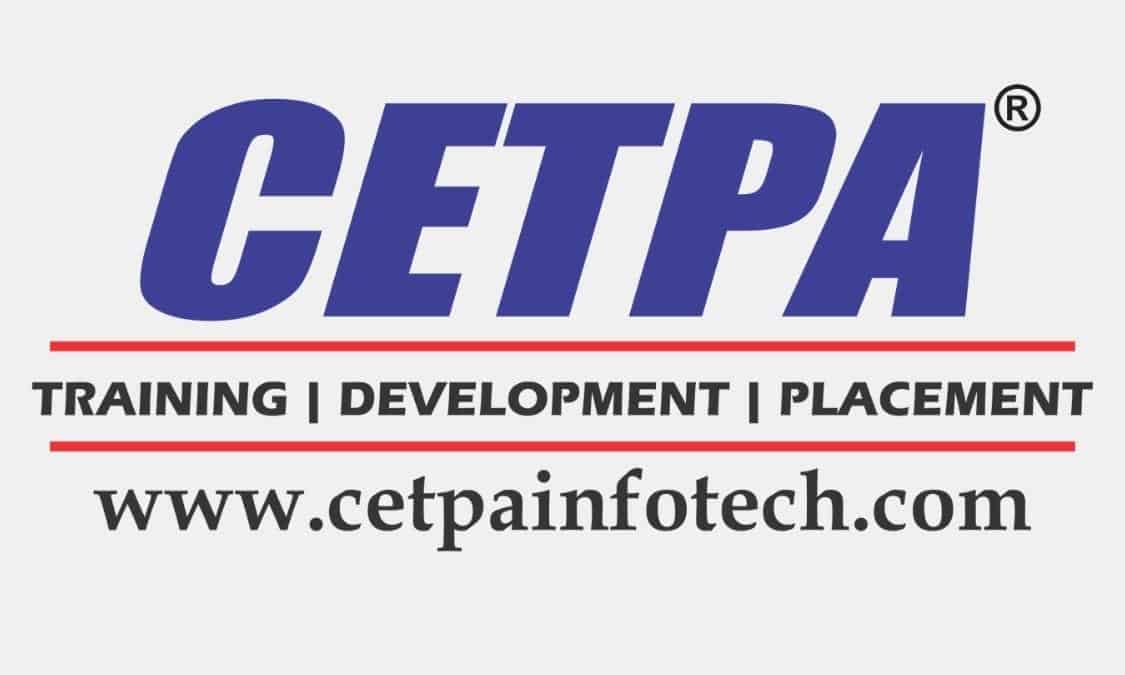 Cepta has offered IT training for more than 13 years in Noida, Roorkee, Dehradun, and Lucknow. They are an ISO certified digital marketing company that's trained professionals to work in some of the biggest companies in the world.
Course details
Cepta covers over 25 modules and offers its courses online as well as offline. The topics include Search engine marketing, Social media optimization, Ad groups and keywords, website optimization, video marketing, email marketing, and data extraction.
It offers classroom, online, college campus as well as corporate training. They have certified courses as well as certified experts. You can experience round-the-clock learning and have access to their diversified modules.
Year of beginning – 2002
Founder – Vikas Kalra and Anil Singh
Fees – Rs 29,500
Course duration- 6 Months
Mode of teaching – online or offline
Contact details – +91 92121 72602
Visit here for more information- https://www.cetpainfotech.com/technology/digital-marketing-training
8. Manipal Pro learn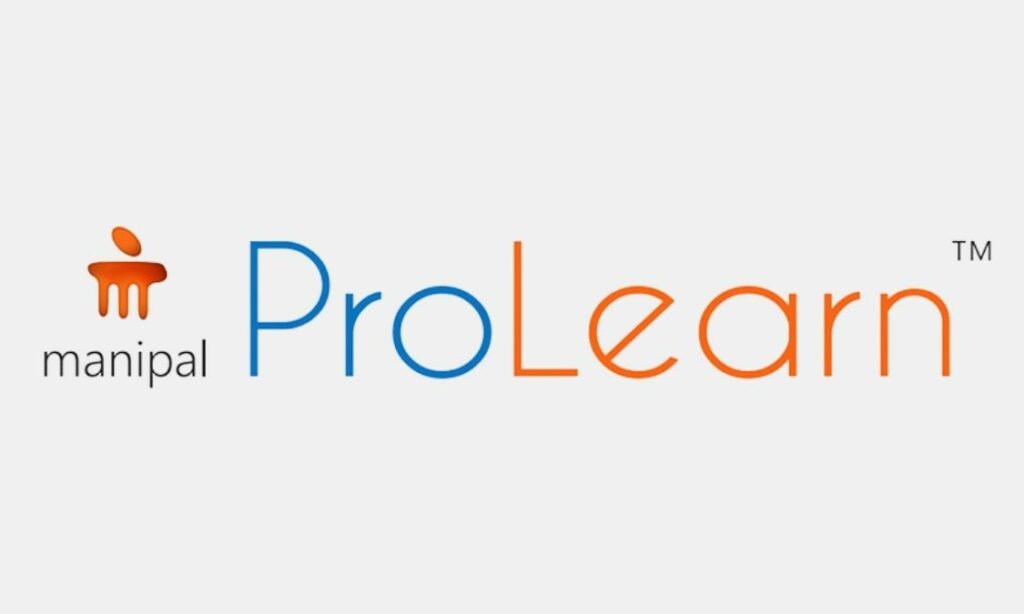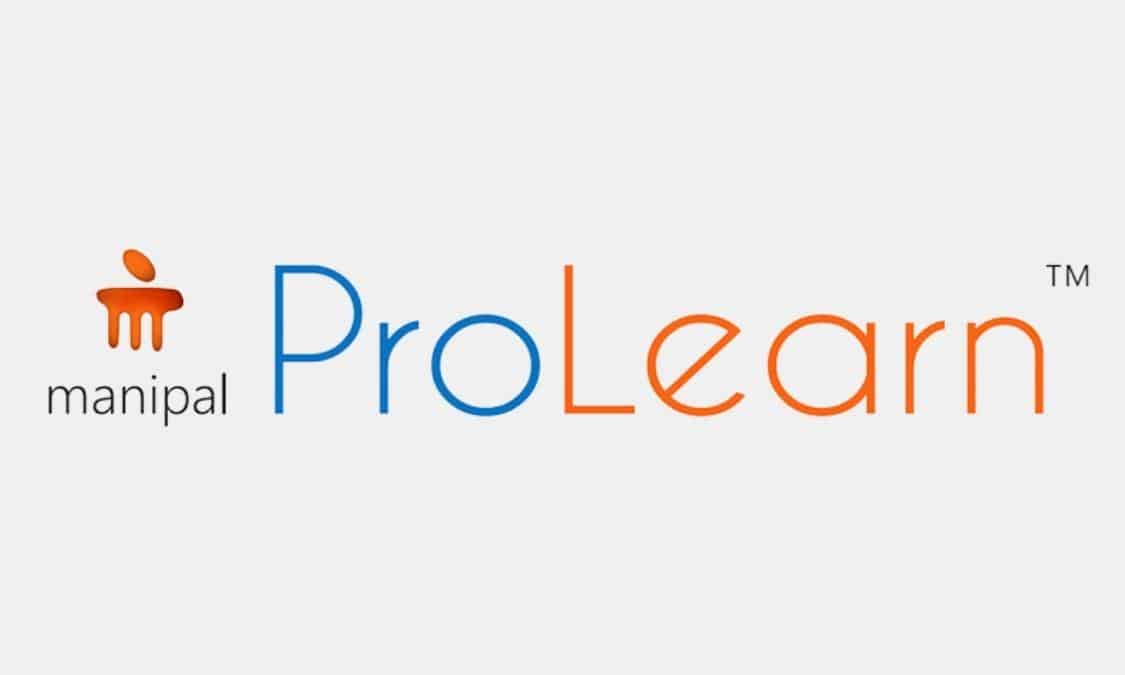 Manipal pro learn was founded in Bangalore. It is a branch of renowned Manipal Global Education Services. They have been known for their education and skill training for over 6 decades and have served thousands of students and corporate offices.
Course details
The course has 180 videos and 104 course readings with a 12 month access. Apart from this, you get 28 hours of live instructor-led webinars, real-life case studies, 10 rounds of strategy simulation where you have to run campaigns worth USD 50,000 in virtual money.
You can complete this program within 3 to 6 months and get two certificates. One will be issued from the University of Illinois, UC and Coursera, whereas the other one is from Manipal university. This program has been accredited by google India.
Year of beginning – 2013
Founder – T.M.A PAI
Fees – Rs 32000
Course duration- 150+ hours
Mode of teaching – online or offline
Contact details –
Visit here for more information- https://manipal.edu/mu/important-links/world-wide-manipal/manipal-prolearn.html
9. Simplilearn- Digital Marketing Specialists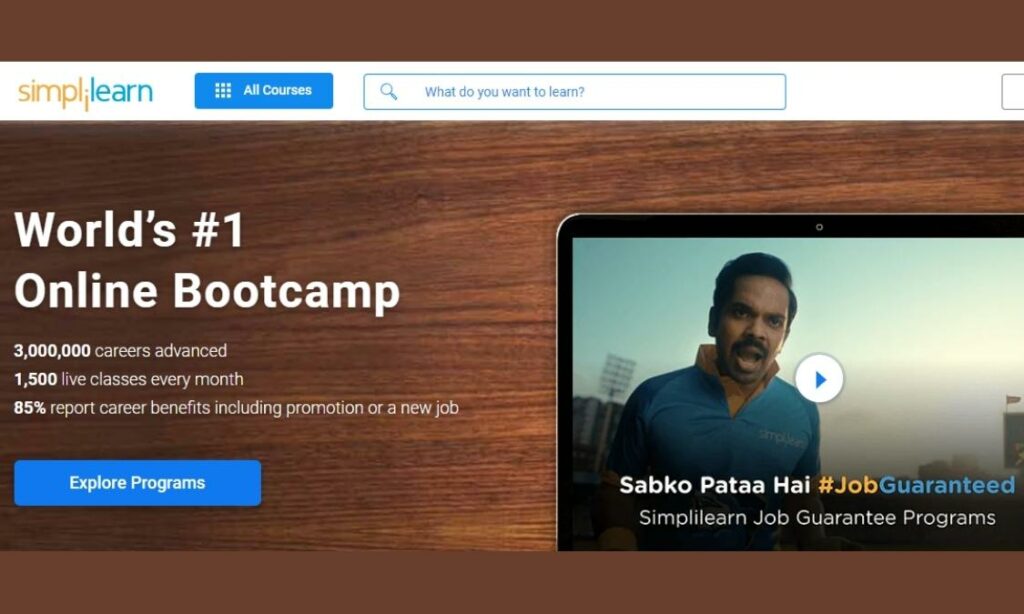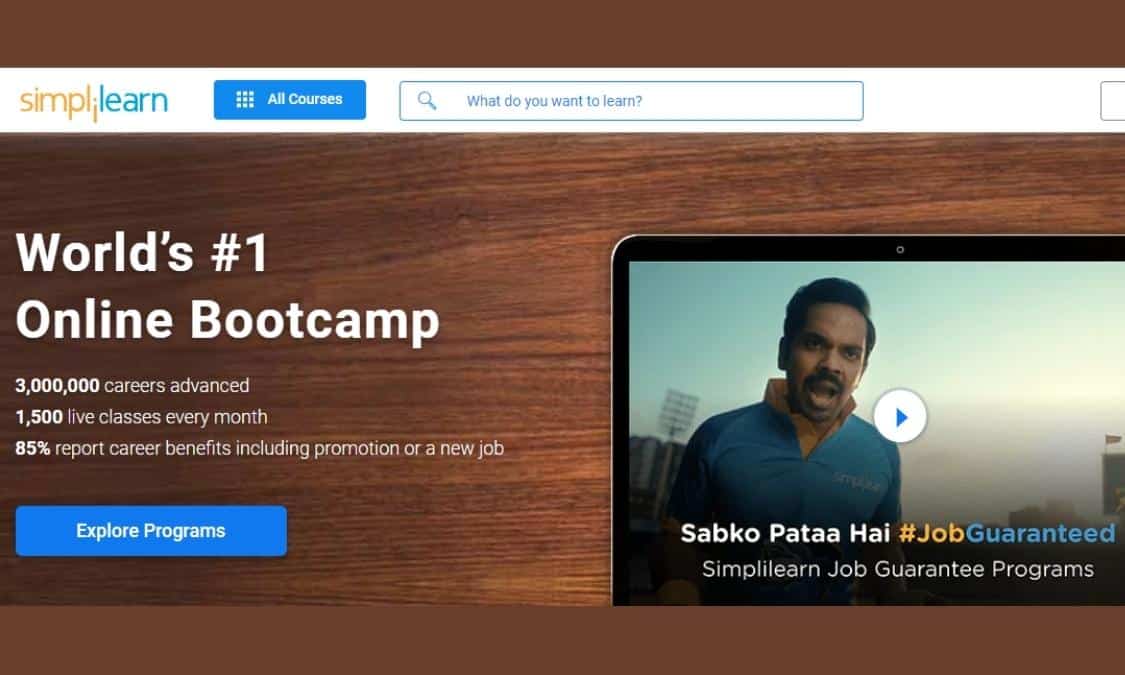 Simplilearn is the world's leading online Bootcamp and certification training provider. It has 2000 employees and conducts over 400 courses that've received over 40 accreditations.
Simplilearn conducts over 1500 live classes each month and has trained over 30,00,000 professionals to date.
Course details
You'll go through seven courses and certifications before youtube to the final one. These seven courses are as follows:
Mastering SEO, content marketing, PPC and digital analytics
Mastering social media, mobile marketing and digital strategy
Advanced web analytics
Advanced SEO
Advanced PPC program
Advanced social media
Digital marketing capstone
Their content partner is Harvard business publishing and is, therefore, one of the best. Its expert sessions are co-created with Facebook and also offer you a free Facebook blueprint voucher worth $99.
Year of beginning – 2009
Founder – Krishna Kumar
Fees – Rs 64,200
Mode of teaching – online or offline
Contact details –
Visit here for more information- https://www.simplilearn.com/advanced-digital-marketing-certification-training-course
10. DMTI SoftPro – Mumbai
DMTI is part of Softpro, an IT training institute established in 1992. They have trainers who are experienced in the digital space for more than ten years.
All the trainers here are certified professionals by google. DMTI has 3 successful centers in Mumbai and qualified students in over 573 batches.
Course details
Advanced digital marketing course by DMTI is divided into 27 modules. You can choose to be trained either online or offline. You will work on live projects and campaigns. If your weekdays are too full, they even conduct Sunday batches.
The syllabus includes SEO, SMM, PPC, ORM, media buying and selling, affiliate marketing, freelancing, landing page techniques, design graphics, gold subscription, etc.
Year of beginning – 2009
Founder – Rashmi Putcha
Fees –
Course duration- 75+ hours
Mode of teaching – online or offline
Contact details –
Visit here for more information- https://dmti.co.in/
Conclusion
These are the best digital marketing courses in India. Most of the courses have the same topics covered. So, before you make a choice, consider factors like certification, trainers, value for money, hours of training, and placement support. Anyways all of these courses are really good so compare them and enroll yourself into the best one.